Szczegóły produktu
1000-elementowe fotopuzzle jest klasykiem na puzzleyou.pl. Nieważne, czy są to zdjęcia krajobrazu, portrety rodzinne czy śmieszne ujęcia: w postaci dużych, 1000-elementowych fotopuzzli Twoje zdjęcia robią największe wrażenie. Dla miłośników puzzli 1000-elementowe fotopuzzle są atrakcyjnym wyzwaniem. Możesz naprawdę "pobawić się" swoimi najpiękniejszymi wspomnieniami. Układaj i poczuj jak to jest, nadawać dłońmi krok po kroku kształt swojemu zwierzakowi, swojej rodzinie albo wakacyjnym wspomnieniom.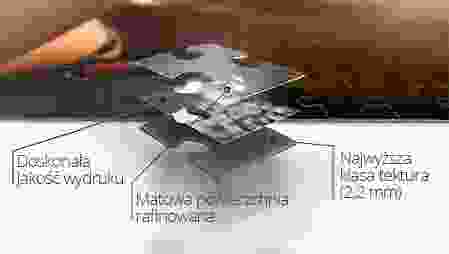 Nadaj swoim fotopuzzlom z 1000 elementów szlachetny wygląd, wkładając je w elegancką, idealnie dopasowaną ramę w srebrnym kolorze. Stań się profesjonalistą od układania puzzli, a jednocześnie nadaj swoim ścianom nowy wygląd. Jaki motyw da Ci najwięcej radości - wybór należy do Ciebie. Powierzchnia fotopuzzli 1000-elementowych o wymiarach 64 x 48 cm to wystarczająco dużo miejsca na ulokowanie swoich najpiękniejszych momentów.
Dla osób w wieku
Opakowanie
Fotopuzzle dostarczane są luzem w zaprojektowanym przez Ciebie pudełku.
Wielkośc pudełka: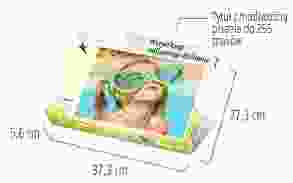 Wielkośc pojedynczych elementów:
Porównanie wielkości:
Wskazówki & pomysły
Zalecana minimalna rozdzielczośc zdjęcia
Jakość wydruku fotopuzzli zależy w dużym stopniu od rozdzielczości Twojego zdjęcia. W przypadku fotopuzzli z 1000 elementów zaleca się następujący format (szer. X wys.):
4530 x 3409 pikseli
Ważne: zwróć uwagę na to, by zdjęcie było odpowiednio ostre, dobrze doświetlone, a kolory naturalne.
Dobrze wiedzieć
Przy tak wielu drobnych elementach puzzli dobrze jest, gdy obrazek, który mamy ułożyć, zawiera jak najwięcej drobnych szczegółów. Nie tylko główny motyw, ale i tło powinny być barwne, różnorodne i pełne detali.
Warianty
Wybierz fotopuzzle:
Dodatki
Doświadczenia klientów
Opinie poniżej odnoszą się wyłącznie do zamawianego produktu i jego właściwości. Tylko klienci, którzy zamówili produkt rzeczywiście mogą dodać opinię.
Często zadawane pytania