Szczegóły produktu
Wspaniałe zdjęcia potrzebują powierzchni, dużo powierzchni. Nasze fotopuzzle z 2000 elementów to obecnie największe puzzle na rynku, które możesz spersonalizować za pomocą własnego zdjęcia i tekstu. Zaprezentuj swoje najpiękniejsze zdjęcia na ponad 6000 cm² - to więcej niż dziewięć ułożonych obok siebie kartek A4. Nieważne, czy gotowe puzzle podarujesz komuś czy zachowasz dla siebie - fotopuzzle z 2000 elementów gwarantuje wiele godzin przyjemności z układania, akurat coś dla wymagających fanów puzzli. Wyjątkowe puzzle na wyjątkowe chwile.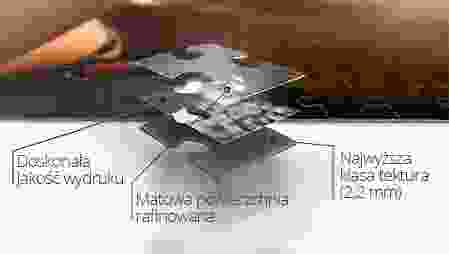 Dla osób w wieku
Opakowanie
Fotopuzzle dostarczane są nieułożone. Elementy puzzli znajdują się w specjalnym woreczku, a ten z kolei w pudełku.
Wielkość pudełka: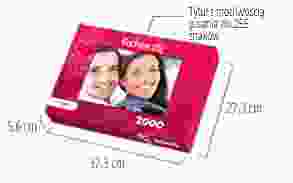 Wielkośc pojedynczych elementów:
Porównanie wielkości:
Wskazówki & pomysły
Zalecana minimalna rozdzielczość
Jakość wydruku fotopuzzli zależy w dużym stopniu od rozdzielczości Twojego zdjęcia. W przypadku fotopuzzli z 2000 elementów zaleca się następujący format (szer. X wys.): 
6406 x 4819 pikseli
Ważne: zwróć również uwagę na to, by zdjęcie było odpowiednio ostre, dobrze doświetlone, a kolory naturalne.
Zalecana strategia
Otrzymasz swoje fotopuzzle podzielone na dwa woreczki, każdy zawiera 1000 elementów. W ten sposób masz wybór i mozesz sam ustalić stopień trudności. Albo ułożysz najpierw 1000 elementów z jednego woreczka, a później z drugiego i połączysz je na brzegu, albo pomieszasz od razu zawartośc obu woreczków i zaczniesz od razu układać całość z 2000 elementów.
Warianty
Wybierz fotopuzzle:
Dodatki
Doświadczenia klientów
Opinie poniżej odnoszą się wyłącznie do zamawianego produktu i jego właściwości. Tylko klienci, którzy zamówili produkt rzeczywiście mogą dodać opinię.
Często zadawane pytania