Rama do puzzli - Twoje fotopuzzle będą w niej jeszcze piękniejsze
Znasz to? Ostatni puzzel już ułożony, a Ty pękasz z dumy z efektu. Tylko co dalej? Ukoronowaniem Twojego układania może być dekoracyjna rama do puzzli. To zdecydowanie lepszy pomysł niż burzenie obrazka i chowanie puzzli z powrotem do pudełka. Po prostu powieś swoje fotopuzzle na ścianie. Twój ulubiony motyw za szkłem będzie na pewno niebanalnym elementem dekoracyjnym.
Przyzwyczaj się do ciekawskich spojrzeń - nasze ramy do puzzli w szlachetnym srebrnym kolorze wyglądają po prostu powalająco. Wspaniałe detale takie jak profil, haczyki do zawieszania i passepartout nadają ramom zdecydowany wygląd. Stylowy design, intuicyjny montaż i wykonanie na najwyższym poziomie czynią z nich perfekcyjny dodatek do Twoich fotopuzzli.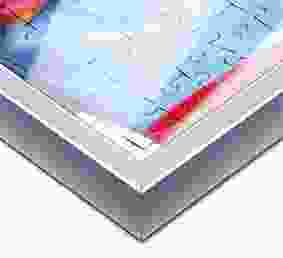 Wybierz swoją ramę do puzzli:
Dlaczego Ty potrzebujesz ramy do puzzli?
Kiedy po raz pierwszy zobaczysz fotopuzzle w ramie wiszące na ścianie, zrozumiesz, dlaczego ramy sa tak lubiane. To połączenie szyku i elegancji z dość ekstrawanckim produktem. Nic więc dziwnego, że coraz więcej osób ceniących styl dekoruje nimi swoje mieszkania - nie ma chyba bardziej zindywidualizowanej dekoracji.
Ale to dopiero początek. Są też bardziej pragmatyczne ku temu powody. Układanie puzzli to cudowne zajęcie w wolnym czasie. Często mija wiele godzin zanim fotopuzzle z trudem zostaną ułożone. Jasne więc jest, że nikt nie chce zaraz po ukończeniu swojego dzieła burzyć go i chować do pudełka. Rozwiązaniem jest wtedy gustowna i praktyczna rama.
Szczelna ochrona puzzli przed kurzem, bezpieczne transportowanie ich z A do B albo możliwość powieszenia na ścianie bez wcześniejszego ich sklejania - oto powody, dla ktorych warto mieć ramę do puzzli.
Wyobraź sobie, że dostajesz w prezencie puzzle ze swoim ulubionym zdjęciem. Ale to nie wszystko. Niedługo potem otrzymujesz jeszcze idealnie dopasowaną do nich ramę, która dopełni dzieła. Możemy szczerze polecić ramę do puzzli jako oryginalny pomysł na prezent. Nie tylko dzieci ucieszą się, gdy ułożone przez nich puzzle ozdobią ściany ich pokoju. Takze dorośli miłośnicy puzzle docenią ramę do puzzli jako wyjątkowy i osobisty prezent.
Zalety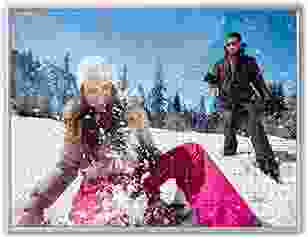 Idealne dopasowanie do Twoich fotpuzzli i zwiększenie ich wartości
Specjalne wykonanie co do milimetra
Optymalna ochrona, solidne mocowanie, szczelna ochrona przed kurzem dzięki stabilnej tylnej ściance i szklanemu frontowi
Brak śladów zużycia, nawet przy częstej wymianie puzzli
Przeznaczone do wielokrotnego użytku (jeżeli nie użyto kleju)
Opakowanie chroniące przed stłuczeniem
Wygodne zamówienie, od razu z puzzlami
Jakość ma przyszłość
Nasze ramy do puzzli pasują tak doskonale do fotopuzzli, ponieważ zostały zaprojektowane z myślą o nich. Niektórych rzeczy nie widzi się od pierwszego wejrzenia, ale gdy się lepiej przyjrzysz, zauważysz, że ta wyjątkowa rama do fotopuzzli to rezultat dobrze przemyślanego projektu i pracy.
Aluminiowa rama
Stabilna komórkowa forma profilu
Opatentowany system zapięć
Prosty montaż
Rama z tworzywa sztucznego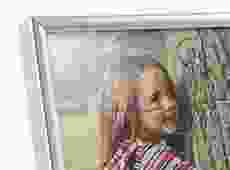 Stabilna komórkowa forma profilu
Profil ulepszony folią odporną na promieniowanie
Opatentowany system zapięć
Prosty montaż
Tylna ścianka ramy & haczyki
MDF klasa emisji E1
Precyzyjnie wykonana i stabilna
Zamontowane haczyki umożliwiające powieszenie w pionie lub poziomie
Rodzaje szkła
48 do 1000 elementów: prawdziwe szkło premium ze szlifowanymi brzegami
2000 elementów: wysokiej jakości szkło akrylowe jednostronnie antyodblaskowe
Profil
Stabilna komórkowa forma profilu
Elegancki design
Passepartout
Galeryjne passepartout z wrażeniem głębi
Odporne na promieniowanie UV
Żeby Twój unikat dotarł do Ciebie bez szwanku
Wysyłka oznacza dla nas najpierw pakowanie, optymalne pakowanie. Jest to niezbędne, abyś był zadowolny z zakupu. Mówiąc konkretnie: towar musi dotrzeć do Ciebie bez szwanku.
Pakowanie jest szczególnie trudne, jeśli, jak w przypadku naszej ramy, mamy do czynienia ze szkłem. Dobra wiadomość: udało nam się stworzyć specjalne kartony, które dokonale zabezpieczają towar. I mówimy to nie tylko my, ale przede wszystkim nasi klienci z całego świata. Używamy tektury dwuwarstwowej falistej, a przy ramach do puzzli z 600 i 2000 elementów tektury falistej BC 2.70, przy wszystkich innych EB 230. Jeszcze jedna dobra wiadomość: wysyłamy nasze produkty w opakowaniach ekologicznych. Jeśli mimo wszystko doszłoby do uszkodzenia w transporcie, wysyłamy bezpłatnie nową ramę.
Instrukcja - tak włożysz swoje fotopuzzle w ramę
Wiszące na ścianie puzzle w ramce to świetny pomysł dekoracyjny. Nieważne, czy liczą one 48, 100, 200, 500, 1000 czy 2000 elementów, również dla naszych puzzli w kształcie serca mamy odpowiednią ramę w tym samym kształcie. Cechy poszczególnych wariantów puzzli wymagają różnych rodzajów ram.
Rama do puzzli w kształcie serca posiada z kolei w komplecie eleganckie galeryjne passepartout - detal, który ma wpływ na montaż. W celu lepszego rozeznania zebraliśmy dla Ciebie najważniejsze informacje.
Jak odpowiednio zawiesić ramę do puzzli?
Zawieszenie ramy do puzzli to nic trudnego, pod warunkiem, że weźmiesz pod uwagę kilka punktów. Bardzo ważne: fotopuzzle muszą na koniec wisieć prosto i pewnie. Potrzebujesz w tym celu: ołówek, miarę, gwoździe, młotek i poziomnicę.
Przed zawieszeniem ramy poproś kogoś, by przyłożył ją do wybranego miejsca na ścianie, abyś mógł przyjrzeć się z pewnej odległości. Kwestia wysokości jest sprawą gustu. W galeriach obrazy wiszą np. tak, by środek motywu znajdował się trochę poniżej wysokości oczu. Przed powieszeniem weź również pod uwagę istniejące już w pomieszczeniu kanty (drzwi, okna, regały), aby osiągnąć dobre wrażenie ogólne.
Następnie zaznacz ołówkiem na ścianie środek górnej krawędzi ramy. Odległość między górną krawędzią a haczykiem z tyłu ramy mierzymy w dół, licząc od zaznaczonego punktu. W tym miejscu wbijamy gwóźdź. Zwykle wystarcza solidny gwóźdź stalowy. Przybij go pod kątem 45 stopni do ściany. Jeśli ściana jest bardzo porowata, lepiej użyć kołka rozporowego. Kołek rozporowy w rozmiarze 6 przy użyciu wiertła 6 powinien wystarczyć.
Aby prosto zawiesić puzzle w ramie, użyj poziomnicy. Przyłoż ją do górnej krawędzi ramy i tak ustaw, by pęcherzyk powietrza znalazł się dokładnie na środku.
Inne akcesoria