Szczegóły produktu
Fotopuzzle z 500 elementów to wariant idealny dla wszystkich, którzy znają już przyjemność układania puzzli, ale jeszcze nie mają odwagi układać 1000 elementów. Ich wielkość idealnie nadaje się do tego, by pokazać wszystkim swoje największe fotograficzne skarby. To pomysł na skrócenie długich deszczowych popołudni albo chłodnych zimowych wieczorów, także latem przyjemnie jest układać puzzle na tarasie lub balkonie.
W przypadku puzzli 500-elementowych liczba części jest jeszcze "do ogarnięcia", a poziom trudności średni. Nadają się one idealnie dla wszystkich, którzy szukają szybkiego efektu i satysfakcji z ukladania. Profesjonaliści uważają puzzle 500-elementowe za przyjemne urozmaicenie między kolejnymi dużymi wyzwaniami, w celu utrzymania formy.
Niewielka powierzchnia puzzli 500-elementowych (48 x 36 cm) ułatwia ich utrwalenie w całości. Bardzo praktyczne: również zawieszenie ich na ścianie w ramkach do puzzli jest dziecinnie proste, bo tyle miejsca znajdziesz wszędzie, nawet w mniejszych mieszkaniach.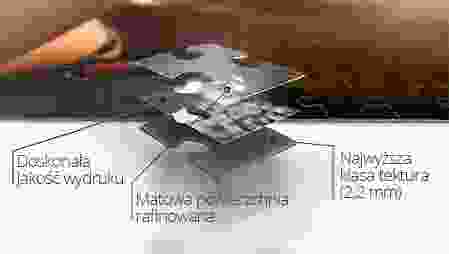 Dla osób w wieku
Opakowanie
Fotopuzzle dostarczane są luzem w zaprojektowanym przez Ciebie pudełku.
Wielkośc pudełka: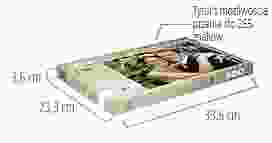 Wielkośc pojedynczych elementów:
Porównanie wielkości:
Wskazówki & pomysły
Zalecana minimalna rozdzielczośc zdjęcia
Jakość wydruku fotopuzzli zależy w dużym stopniu od rozdzielczości Twojego zdjęcia. W przypadku fotopuzzli z 500 elementów zaleca się następujący format (szer. X wys.):
3409 x 2567 pikseli
Ważne: zwróć uwagę na to, by zdjęcie było odpowiednio ostre, dobrze doświetlone, a kolory naturalne.
Praktyczna wskazówka
Fotopuzzle z 500 elementów są bardzo poręczne, dlatego bez problemu można je ułożyć np. na ławie w pokoju.
Warianty
Wybierz fotopuzzle:
Dodatki
Doświadczenia klientów
Opinie poniżej odnoszą się wyłącznie do zamawianego produktu i jego właściwości. Tylko klienci, którzy zamówili produkt rzeczywiście mogą dodać opinię.
Często zadawane pytania